It's time for your WordPress Website!
Relax, building your WordPress website is simple and straightforward for us. We know what to do, and how to do it. WordPress website technology allows us to focus our efforts for you on selecting winning themes, and writing and publishing great content for you. "Do it yourself" alternatives and technological adventures may be great for hobbyists, but are not the way to go when you want to feature your pages, photos, downloadable content,  and blogging and not a mixed bag of technical tricks.
With a WordPress website we make sure "Content is King".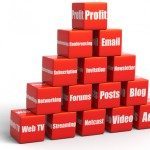 In a  WordPress website, we author your content pages where we tell the world about you, your organization, its mission, vision, people, offerings, and the like. Using interviews, research, reviews, and editing, we follow the same approach to building your website pages as we do for creating your white papers, case studies, and blog entries. By the way, all of those content types make excellent additions for your new website.
A WordPress website makes blogging a snap!
Remember, WordPress was originally developed as a blogging platform, so blogging is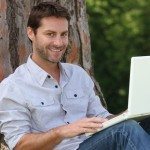 deep in the WordPress DNA. As WordPress.Org suggests on its home page, "Just write, and forget about everything else". Whether you ask us to blog for you, you do it yourself, or we combine forces, time is money. A simple-to-use blogging technology like WordPress lets every blogger concentrate on delivering great content, rather than on negotiating the technical complexity of the blogging platform.
 We help you pick the right theme for your WordPress website!
A theme gives the underlying WordPress technology the look and feel that makes your website your own. Those new to WordPress will be amazed at the number of free and low-cost themes, many of which look great. However, picking the right theme isn't just picking a pretty face!
The right WordPress website theme for you is one that has experienced WordPress theme authors, and a robust support forum. Yes, themes are software,and software will have issues that need attention.
How do we pick the right WordPress website theme?
Once we learn about the look and feel that is right for you, we spend time on the theme support site, noting how many problems crop up, how quickly the developers fix them, how well they stay fixed, and how often new releases and updates become available. The prettiest theme is worth nothing if it breaks, will not work correctly with the latest WordPress release, or becomes stale over time.
OK, How much will my WordPress website cost?
Great question! Naturally it will depend on how many pages of content we develop, how much white paper and case study content we add, and how much blogging we do? The best way to find out about your new WordPress website is to contact us, and start the conversation that leads to a beautiful website with great new content!
 The Bottom Line
Of course you want to have a beautiful website built at the right price. However, think for a moment about what a stale, boring, disorganized, ungrammatical website full of poorly written content might do to your reputation. Why take a chance? The new WordPress website we build for you is an investment in you and your organization. Contact us, and let's get started!