ZigBee Alliance – What is it?
This week I had the opportunity to speak about ZigBee with John Osborne II, Chairman of the Board of ZigBee Alliance and Ryan Maley, ZigBee Alliance's Director of Strategic Marketing. For anyone not already a dialed into ZigBee Alliance, we're talking about a technology standards organization that
…offers green and global wireless standards connecting the widest range of devices to work together intelligently and help you control your world.
How does ZigBee Alliance help me to control my world? They enable the internet of smart things. This means supporting development and evolution of a range of specifications that define a possible 64,000-node wireless-mesh network with provision for green battery-less devices, internet connections, and home area networks.
ZigBee Alliance also provides standards for implementing ZigBee-enabled technology that solves problems like
Commercial building automation for efficient energy use,
Efficient health and fitness monitoring,
Smart home automation, LED lighting control, and
Smart shopping in retail sales environments
The foregoing is only a short list of standards, so look here to learn more.
Certification, too

ZigBee Alliance helps business and home consumers by certifying that product manufacturers have properly implemented the ZigBee standards they adopted. Some manufacturers list their certifications on the ZigBee Alliance site, while others will provide evidence of their certification certificates on inquiry.
Winning Big with Energy Management
Ryan told me that
Everyone is green, either environmentally or financially ,
so energy management offered ZigBee its first big success. Electrical utilities were early adopters. For example, the California Public Utilities Commission references Zigbee specifically for home area networks. Automated meter reading is a great ZigBee application with obvious return on investment (ROI). Every 15 minutes, Texas utilities automatically read the ZigBee-enabled electric meters of participating homeowners. This enables effective demand response. By participating in an opt-in program, homeowners can agree to allow automatically raising of home temperature during warm weather. Smart energy use for a few hours a day helps balance energy flow, reduces the need for rolling brownouts, and perhaps saves building an additional  power plant.
Will the EU take the energy efficiency lead with ZigBee?
Discussing smart appliances helping to save all kinds of green, John Osborne mentioned that ZigBee for smart energy-saving appliances might come into play in Europe before it takes hold in the US. The EU is seeking a targeted 20% increase in energy efficiency by 2020 . ZigBee-enabled appliances will allow their users to make intelligent choices about when to use their appliances. Wouldn't you like to get the warning from your washing machine that you were about start a very costly wash? Waiting a few hours could save you and the environment an unnecessary cost. The ZigBee Alliance thesis is simple…
Make people aware of how much energy they are using, and they will alter their decisions.
People in Arizona have already proven this thesis by learning to manage their energy use based on time of day pricing.
Is Zigbee in your home today?
Do you have a Comcast set-top controller for your cable use? ZigBee is already in 80% of homes with this type of cable box. The Comcast home security solution uses ZigBee sensors on doors and windows, and on Carbon Monoxide sensors and smoke detectors. Should an anomalous condition arise, the ZigBee sensor contacts the set-top box, which alerts the Comcast monitoring center.
Philips lets a homeowner install a small part, download a Smartphone app, and take control their lighting lights. Great design makes it easy. For more complex applications like the home security system, professional installers ensure homeowners get the results they expect.
I, Robot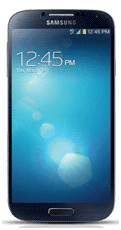 Samsung has indicated it will be including ZigBee technology in its popular Galaxy Smart phone line. Think about your home having a ZigBee-enabled security system. Now, imagine an unexpected event occurring, like a door opening when no one is supposed to be home. Your home automation robot will acknowledge the ZigBee sensor, scurry over and use its camera to see what is happening. It will use its Wi-Fi connection to report the problem to you and your security-monitoring firm.
Now go visit your refrigerator. That milk is way past its spoilage date, as your nose confirms. You scan the milk container's bar code into your Smart phone, and out there in the cloud, your shopping list is growing. You head to the store where the ZigBee-enabled phone interacts with the ZigBee network in your supermarket. Your phone knows what's on your shopping list, and the in-store ZigBee network guides you up and down the aisles to find what you need. Best of all, this time you don't forget the milk.
Is this tale far-fetched? No, these capabilities will be here sooner than you think.
The Bottom Line
This blog post gives you a taste of ZigBee and some of what the ZigBee Alliance and its participating members have already achieved. ZigBee is cool, and it is changing your world for the better. Next post, we'll examine how ZigBee is improving retail shopping today, at a major US food retailing chain.