For discovering open data there is no time like the present.
When Steve Adler of IBM announced the Open by Default website was live, I was intrigued, visited and poked around. You can read my interview with Steve about the new site, here. Councils, representing interest areas, are the organizing elements, and the Open Data council caught my eye. Why? I had no idea what Open Data (OD) meant.
When I pinged Steve to ask whether I was the only one who had never heard of OD, he assured me I was not. If you are part of the OD community, you know all about it. Otherwise, you might have some questions. So, fellow OD newbies, here are a few answers to the questions you might pose.
What is Open Data?
Opendefinition.org lets you know that OD is
"A piece of data or content is open if anyone is free to use, reuse, and redistribute it — subject only, at most, to the requirement to attribute and/or share-alike."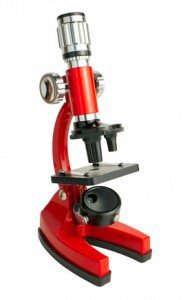 There is a full definition here, but you get the sense of OD. It is supposed to be open, easy to share, not discriminatory in use against individuals, groups, or types of endeavor, not limited by technology, and similar well-intentioned characteristics. No, this is not for your trade-secret data, your customer list, your browsing history, or other material you wish to protect and conceal. Here is a summary of the Creative Commons 3.0 license under which the Open Definitions folks published their definition.
Steve Adler has posted in Open by Default on performing a gap analysis of Open Data License Terms  and on open data not being "Open for Business" due to licensing issues. Licensing is important, and it's a good idea to get the licensing thing right. Otherwise, you may find you have intellectual property (IP) rights in data you publish that you didn't know you had. Then, despite your best intentions to share your published data openly, others would be restricted from using it. Worse still, you may find you are using data that the publisher won't stand behind. Either way, check the license. It is not an afterthought.
Did you know all this data sharing stuff was so involved? I didn't either.
Who works with Open Data?
The Open Data Institute ODI) posts a plethora of OD case studies that I'll examine in a moment. ODI is a London-based organization with Sir Tim Berners-Lee as one of its founders. They are dedicated to
"… catalyzing the evolution of open data culture to create economic, environmental, and social value. It helps unlock supply, generates demand, creates, and disseminates knowledge to address local and global issues".
Case Study Examples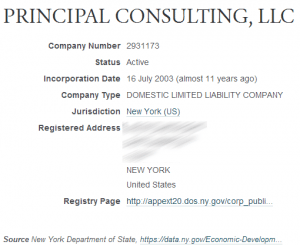 OpenCorporates caught my eye when I reviewed the ODI case studies page. They take data published by governments all over the world, organize it and clean it to make it accessible, and useful. As of this writing, they have information on nearly 74 million companies around the world.   I was curious, and looked for my company, Principal Consulting, LLC.  Here is what I found, and where they sourced the data.
The Open Bank project also piqued my interest. After the financial debacle of the past six years, their goal of greater transparency makes sense. According to their Social Finance Web Application page,
"The Social Finance application (a.k.a. Transparency application) allows bank account holders to choose with whom they would like to share their transaction data. For instance, an individual might share their bank account with their accountant; a company with their directors and/or shareholders; an NGO or government department with the public."
You can experience the Singing Bank's musical interpretation of account transparency here. Perhaps a different take on things than the recent interaction of certain Swiss banks, American account holders, and the IRS.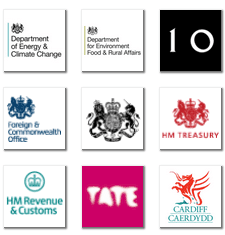 CarbonCulture is doing some interesting things with energy savings, and they have attracted some high-visibility participants.
These folks collect and analyze data about the energy usage of public buildings, those used by Non-governmental Organizations (NGOs) and the like.  Here is what they say about themselves…
"CarbonCulture is a community platform that is designed to help people use resources more efficiently. We have set out to make it easy and rewarding to do the things that save the most carbon, energy, water, waste and money. "
Why Should You Care About OD?
Perhaps it is time to harness OD to make some important changes in our world. As Steve Adler recently posted, "Democracy is the business case for Open Data."  Steve is hardly alone in his belief.
Writing in the Harvard Business Review Blog Network last year, Lucy Bernholz opined "We Need Open Data to Save the World". I admit that when "save the world" conversations start, I generally run the other way, but  CrisisCommons and The Awesome Foundation, based on OD are worth a look.
In addition, writing in the HBR blog network , Craig Hammer stated…
Open data could be the gamechanger when it comes to eradicating global poverty. In the last two years, central and local governments and multilateral organizations around the world have opened a range of data — information on budgets, infrastructure, health, sanitation, education, and more — online, for free. The data are not perfect, but then perfection is not the goal. Rather, the goal is for this data to become actionable intelligence: a launch pad for investigation, analysis, triangulation, and improved decision making at all levels.
According to Socrata,  who bills themselves as a data experience company, they use open data to help…
"public sector organizations improve transparency, citizen service, and data-driven decision-making. Our user-friendly solutions deliver data to governments trying to reduce costs, to citizens who want to understand how their tax dollars are used, and to civic hackers dedicated to creating new apps and improving services."
Their whole business is about solving some real world problems using OD and a rich set of product offerings. Enjoy Socrata's   Open Data Field Guide  to open your eyes to additional possibilities of OD.
I think you get the idea. You should care about OD because it opens the door to solving some of our world's big problems.
The Bottom Line
There is a lot to know about OD, and I have only scratched the surface and offered you a few places to go to learn more. Next week, I'll be attending an Open Data Conference at IBM in New York. Navigating and Prospering in an Open Data World should be interesting, and I'll let you know what I learned. Until then, do visit some of the OD sites I've discussed and start your investigation of Open Data.