var _gaq = _gaq || []; _gaq.push(['_setAccount', 'UA-40099331-1']); _gaq.push(['_trackPageview']);
(function() { var ga = document.createElement('script'); ga.type = 'text/javascript'; ga.async = true; ga.src = ('https:' == document.location.protocol ? 'https://ssl' : 'http://www') + '.google-analytics.com/ga.js'; var s = document.getElementsByTagName('script')[0]; s.parentNode.insertBefore(ga, s); })();
Tell the World with a Case Study!
You, your team, your tool suite, and your business partners did a great job for your client. Your market needs to know. Tell the world about your success with a case study.
One Case Study – Many Benefits
A case study is a great way to capture the energy, excitement, and learning that you, your colleagues, and your client experienced when you solved a compelling problem. Excitement is infectious, and prospects love a winner, but there is more to your case study.
Additional case study benefits include:
Understanding the decision-making process your client used to pick your approach and reject others
Reviewing your processes and distilling best practices and lessons learned
Identifying today's star players, and marking the next generation
Sustaining and enhancing client and business partner bonds
Surfacing opportunities to enhance your tool suite and your partner ecosystem
Success speaks volumes, so let us get the word out for you!
Case Study Particulars
A case study has much in common with a white paper. We write both to attract a particular audience, and both should deliver messages that will inspire that audience to action. The actions the case study drives will depend on the buying phase of your audience. You can read more about these concepts on the White Paper page.
There is a key difference between white papers and your case study. Your case study will describe the real events and participants in a specific technological undertaking,
Some Scope and Size Options
Simple one pagers – "Problem -> Actions -> Result" studies remind your audience that you did something right, and they should find out more.
Mid-range reviews – survey the full case but focus on the messages and events most likely to motivate readers in your targeted buying phase.
Comprehensive works – give equal weight to all key case events, and deliver a quiver of messages to a variety of readers.
Naturally, we can customize any of these approaches for you.
How much will my case study cost?
That's a good question. Mid-range and Comprehensive case studies, delivered and copy-edited, will have a per-page rate of $500.00 USD to $1000.00 USD, We quote One-pagers on an individual basis. Remember that your case study will be a uniquely authored work, and its cost will reflect its particular dimensions and complexities.
Look at samples here.
One True Thing
Your case study will depend upon interviewing key case participants. Second-hand recitations are much weaker than the real thing. If key interviewees work for other organizations (e.g. client, business partners), avoid potential delay and resistance by socializing your case study concept with their third-party managers. Read more about interviewee scheduling here.
The Case Study Workflow
We follow a straightforward set of processes organized to produce a high-quality deliverable. The processes include:
Case Study planning – Identify target audience, key messages, key interview candidates, scope of background research
Background research – Review external perspectives and validation of approach taken in this case
Interviews – Prepare interview questions, send to interviewees, interview, write-up and review
Delivery – Iterative write and review process, degree dependent on case scope
Editing – Copy editing of deliverable after all reviews are complete
Finalization – Last chance to make post-edit changes; Case study is complete
This is a proven approach that ensures your involvement and satisfaction.
Example Case Study Document Organization
Don't worry, We know this is your case study. However, for mid-sized and comprehensive case studies, we would start with a document organization like this one, and work with you to customize it to your satisfaction.
Establish the background and the players
Clarify the situation and key problems you will avoid, or detect and correct
Elaborate issues in the situation and alternatives considered and rejected
Review your chosen solution to resolving the problems
Underscore the appeal your chosen solution had for your client and/or other participants
Characterize the successful outcome across all in-scope phases
Present the "Lessons learned" and "Advice to your prospects"
Deliver the Conclusion
Offer a "Call to Action", if any
Write the Executive Summary, if any
The Bottom Line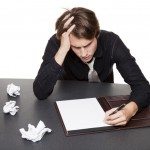 Your time is valuable, and you don't want to spend it trying to write your own case study. As external observers, we will ask the questions and obtain the answers that your target audience will expect. Principal Consulting is ready to help you with all your case study needs.